ORDER OF THE DEATH'S HEAD – les temps maudits GATEFOLD DOUBLE LP
€24.00
Only 316 item(s) left in stock.
---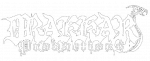 Now shipping! New & 5th album – French Black Metal – Double Vinyl with Gatefold cover – includes silver ink – Limited to 500pcs – Drakkar Productions Release.\r\n
Label
Drakkar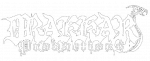 Only logged in customers who have purchased this product may leave a review.