MEDIAN OMEGA – insolence – DIGICD
€12.00
In stock
---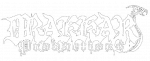 Drakkar Productions proudly presents MEDIAN OMEGA, a Black Metal entity from Greece, formed in 2022 by Lorthar and Alpha.
Insolence, their debut album, was first released in early 2023 on digital platforms and was an immediate success: MEDIAN OMEGA delivers here a perfectly balanced album, powerful, raging and yet melodic, highlighted by gloomy and symphonic atmospheres. Insolence is glorious from start to end, with an epic climax at the conclusion.
If you're a fan of old school, atmospheric and epic Black Metal, you should definitely check this album!
Now available in a deluxe 3 part CD Digipack & Digital. 2023 Drakkar Productions release
Only logged in customers who have purchased this product may leave a review.