GRIMA MORSTUA – illustratio per horribilem obscuritatem – CD
€10.00
Only 651 item(s) left in stock.
---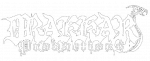 The Argentinian purveyors of darkness return with this full-time album after their excellent 7-inch EP. This time, their bring us more complex tracks yet with their personal atmosphere, their own interpretation of the old Norwegian darkness and sound à la « Under A Funeral Moon », as if DARKTHRONE were from a hotter and more violent country. With several songs sung in spanish. And songs that need time to let their darkness creep into you. – Factory sealed – Drakkar Productions Release.
Label
Drakkar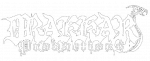 Only logged in customers who have purchased this product may leave a review.