GESTAPO 666 – satanic terrorism – LP
€20.00
Only 132 item(s) left in stock.
---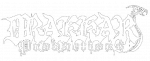 "A squadron of Stuka dive-bombers soaring in on wings of steel to deliver lethal blasts of blitzkrieg black metal riffing." GESTAPO 666's new album is finally available in vinyl!!
Comes in a standard 3mm cardboard jacket with a 2 sides printed Insert containing lyrics
Only logged in customers who have purchased this product may leave a review.