DIABOLOS – la porte de l'enfer – DIGICD
€12.00
Black Metal from Japan. Debut album. 2022 Drakkar Productions release
In stock
---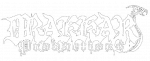 After a first successful EP released in early 2022, DIABOLOS, a one man band from Japan, releases its first full length album called "La Porte de l'Enfer":
A powerful and merciless Black Metal tainted with Death Metal sounds that leads you inevitably in Hell: It's up to you now to push its doors…
Comes in a 4 panels Digipak format with a picture printed CD. Limited Edition to 200 copies. 2022 Drakkar Productions release
Only logged in customers who have purchased this product may leave a review.